Dr. Jennifer Haase
Research Associate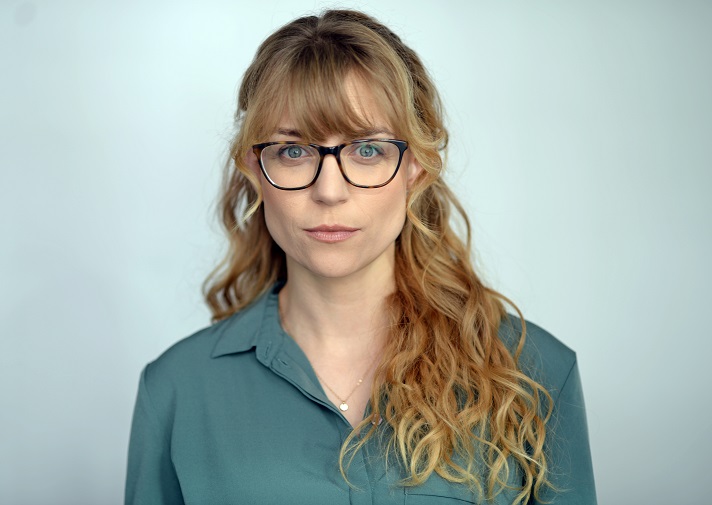 Jennifer Haase is a research associate at the Humboldt University in Berlin, specifically at the Institute of Computer Science. Additionally, she contributes to the research group "Security and Transparency of Digital Processes" at the Weizenbaum Institute.
Jennifer initiated her academic journey with a bachelor's in psychology from the University of Halle-Wittenberg. This foundation expanded during her master's at Lund University in Sweden, concentrating on research methods. She earned a doctorate from the University of Potsdam, focusing on creativity-intensive business processes. Passionate about the intersection of human work and technology, her research scrutinizes the technological influence on our working lives, particularly its impact on creative thinking. This encompasses a deep dive into human-automation interaction, the prospects and challenges of generative AI tools, and the implications of our escalating tech reliance on cognitive processes.
Jennifer's research results have found their way to top-tier journals in psychology, creativity, and information systems, and she's been a notable presence at numerous conferences. Beyond academia, she leverages her expertise as a psychological business coach and consultant, actively disseminating her findings through daily papers, podcasts, and workshops.
Positions at Weizenbaum Institut
Fields of research
creativity
organizational psychology
creative-intensive business processes
meta-analysis
online experiments
Publications
recent:

Haase, J., Hanel, P. H. P., & Gronau, N. (2023). Creativity enhancement methods for adults: A meta-analysis. Psychology of Aesthetics, Creativity, and the Arts, No Pagination Specified-No Pagination Specified. doi.org/10.1037/aca0000557
Haase, J., & Hanel, P. H. P. (2023). Artificial muses: Generative Artificial Intelligence Chatbots Have Risen to Human-Level Creativity. Journal of Creativity. doi.org/10.48550/arXiv.2303.12003
Cromwell, J. R., Harvey, J.-F., Haase, J., & Gardner, H. K. (2023, June 9). Discovering Where ChatGPT Can Create Value for Your Company. Harvard Business Review. hbr.org/2023/06/discovering-where-chatgpt-can-create-value-for-your-company
Contact
Email
jennifer.haase@hu-berlin.de
Organisation
Humboldt-Universität zu Berlin (HU)